When we hear pergola or arbor, many imagine a similar design and structure. However, these two outdoor features are, in fact, different. While the general description of both seem similar, pergolas and arbors differ in size and purpose. For example, pergolas are typically larger and used to provide shade to entertaining areas. Conversely, arbors is generally smaller and act as a doorway to various parts of your yard. For more, the following offers an overview of pergolas and arbors, along with the advantages of each, to help you understand these structures and determine which is best for your outdoor space.
What is a Pergola?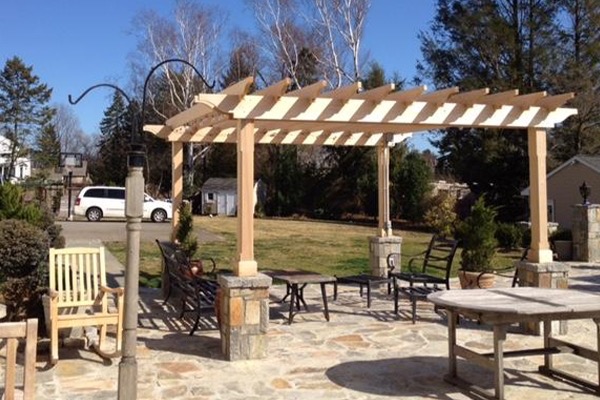 Pergolas are a common outdoor structure that generally are made of posts or pillars to support cross beams with an open lattice. Additionally, pergolas can be freestanding structures or connected to a home. As such, homeowners often design pergolas to create a shaded walkway or deck.
Additionally, the most functional pergolas are custom designed to fit the unique specifications of your home and yard. Every yard has different dimensions with varying angles of sunshine, so customizing a pergola with side panels or connecting to your home is the best way to ensure you enjoy the benefits of their beauty.
Advantages of a Pergola
A pergola can transform and greatly enhance your outdoor living space. Some advantages of this outdoor structure include:
Added shelter, protection, and shade
Enhanced area for entertainment
Boosted Privacy
What is an Arbor?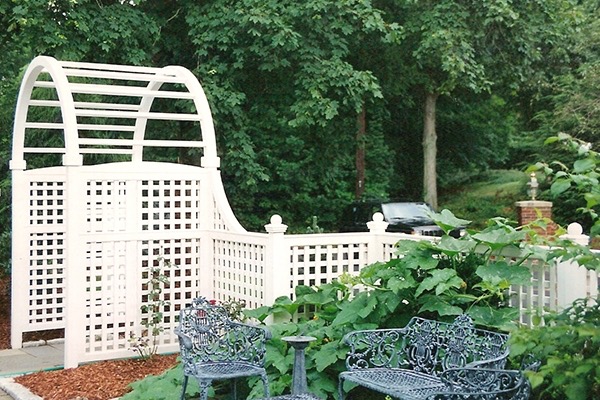 An arbor is a freestanding structure, which generally described as an upright structure composed of two trellises and connected by an open lattice. Arbors provide both decorate and functional uses. For example, arbors frequently act as doorways between various parts of the yard and often found in garden spaces. 
Additionally, arbors offer versatility because they are smaller than pergolas and also made from assorted types of wood, metal, and vinyl. Plus, arbors may be erected for temporary, seasonal use, but they can add more curb appeal and value to the property with customized construction, multi-season use, and professional installation
Advantages of an Arbor
An arbor helps create structure to a yard by acting as a gateway or doorway into various parts of the yard, but also provides beautiful entry points in fencing that surrounds the home. These outdoor structures are a popular choice for many homeowners and include several benefits, such as:
Create a place to grow vining plants
Providing shade or romantic ambience
Enhanced outdoor aesthetic
Key Differences Between Arbors and Pergolas
Although arbors and pergolas share many similarities, like their use in supporting growing plants and adding an aesthetic appeal to your yard, there are some key differences as well.
First, pergolas are larger than arbors and are permanent structures. Arbors can be permanent, but also offer seasonal benefits (mostly during the outdoor months).
Also, pergolas main function provides shade to entertaining areas, like decks and patios, or walkways. On the other hand, arbors mainly serve to separate parts of the yard, like introducing the garden or added to a fence to separate the front and back yard of a property.
While both structures are customizable, pergolas mainly consist of the same general design of pillars with a cross beam and lattice roof. Conversely, arbors offer a variety of construction materials to integrate with your yard, but still include the lattice roof-like component.
Orange Fence & Supply Fencing Contractors in Southern, CT
"Nobody builds 'em better!"
Since 1930, Orange Fence & Supply professionally installs a variety of beautiful fencing options, including customized pergolas and arbors. As your local fencing contractor throughout Southern Connecticut and into parts of Hartford County, we bring experienced design methods and craftsmanship to enhance the look of your home and add the privacy and protection you need. Our fencing services include arbors and pergolas, along with the following:
Fence repairs and replacement
New fence installation
Complimentary design consultation with new fence installation
Free estimates
Expansive collection of fencing materials and systems
Add beauty and protection to your outdoor space with a pergola or gazebo. Get in touch with Orange Fence and learn about our design options and get a quote for a professional installation.