Warmer weather is here and for many people that means taking off the cover and going for a nice and refreshing dip in the pool. But before you break out the pool floats and jump off the diving board, it is important for pool owners to protect their families from the risks. According to the American Red Cross, almost 70% of young children that tragically drown were not expected to be near water. To help increase the safety of your pool, then research the best practices that the American Red Cross or PoolSafely.gov provide (free of charge). From installing a pool safety fence to ensuring constant supervision, many factors help reduce the risks of a devastating accident.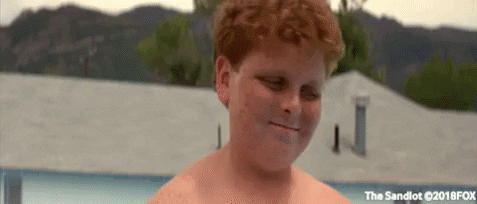 Do you ever find yourself at a house with a pool and sometimes recall back to your childhood and hear your mom or the lifeguard at the local public pool yelling "NO RUNNING BY THE POOL!" As children we sometimes might not take the pool rules too seriously or consider the severity of some of our actions. Whether that is going in before putting on sunscreen or jumping into the shallow end instead of the deep end. As adults, we quickly understand the reasoning for these rules. For example, some general pool safety rules, not only include "no running", but also a few main checks that reduce the risk of a severe injury or worse. The American Red Cross highlights securing the pool and drain:
Secure your pool with appropriate barriers.
Designate a water watcher…and stay in arm's reach of young children.
Install anti-entrapment drain covers and safety release systems to protect against drain entrapment.
If a child is missing, check the water first.
For more pool safety tips, the following helps break down the risks involved with pools and safety measures that pool owners can take, particularly, around pool safety fences.
Enclosing Your Pool with a Pool Safety Fence
One of the most common safety precautions most people take when owning a pool is installing a pool safety fence that encloses the pool. The obvious and main reason for a pool safety fence is to prevent children or pets from wandering into the pool. There are many different types of pool fences that you can use to enclose a pool. In addition to above ground pool safety fences and inground pool security fences, these pool barriers do not need to be any eyesore. For example, swimming pool safety fences come in a variety of options, such as:
Aluminum pool fence
Chain link pool fence
Steel pool fence
Vinyl pool fence
Pool safety fence
Wood pool fence
Wrought iron pool fence
Mesh pool fence
Custom pool fence
As an expert pool fence company, we install pool fences to match the shape of your pool and your surrounding landscape. Our swimming pool safety fences are always compliant with national and local pool safety codes. Our fences will not only help prevent pool-related accidents, but they are also constructed from quality, long-lasting materials to provide you with years of beauty and security.
If you have a pool and are wondering how much it would cost to put a security fence around it, contact Orange Fence & Supply to get a free estimate for a pool fence.
Parent or Lifeguard On Duty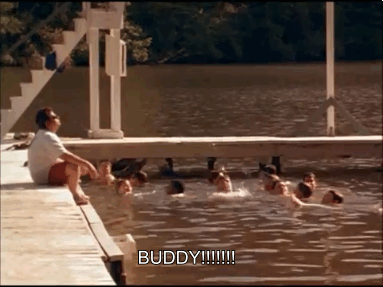 A helpful tip for parents is to make sure they or someone is always there to supervise their kids when swimming or playing in the pool. And even if you are an adult, it's also a good idea to try and never swim alone. When it comes to swimming, the buddy system is always a smart choice! There are also pool alarms available that not only help with keeping children or pets safe but also helps with providing security in case there is an intruder. Check out some pool safety alarms here. In addition to ensuring a swimming buddy is near and adding precautions like pool alarms, the American Red Cross shares a few more best practices.
Stay within an arm's reach of any weak or inexperienced swimmer who is in the water.
Have young children or inexperienced swimmers wear U.S. Coast Guard-approved life jackets around water, but do not rely on life jackets alone.
Do not rely on the use of water wings, swim rings, inflatable toys or other items designed for water recreation to replace adult supervision.
Water Quality
One swimming pool aspect that sometimes goes overlooked when it comes to pools is keeping the water clean and safe. In order for the pool water to be clean and safe you always want to make sure it is at the proper chemical levels and the filtration system is working. To help keep your family safe, regularly test the water quality and adjust the chemical levels (as needed). Ensuring proper water quality helps minimize certain risks, suchs as:
earaches
rashes
more serious diseases.
Getting CPR Certified
Another safety precaution that takes a little extra effort, but is definitely worth it, is to get CPR certified. Having someone around that you know is CPR certified will help put your mind at ease knowing they can help in the event of an emergency. CPR classes are available through many hospitals, community centers, or by contacting the American Red Cross. And remember, once you are CPR certified, make sure you keep your certification current.
We hope these pool safety tips help keep you and your family safe this summer. We have one last reminder….HAVE FUN!
Need an estimate for a pool safety fence? Contact Us today.